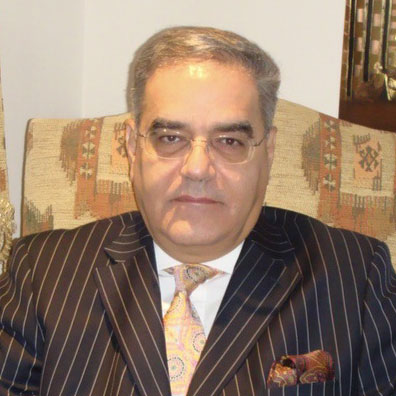 Mr Hesham Kaddour
MB BCH, DLO, FRCSEd, FRCS (Eng)
Senior Consultant ORL/Head & Neck Surgeon
Honorary Clinical Senior Lecturer
Hesham Kaddour is a senior Consultant ORL/Head & Neck Surgeon at the Barking, Havering & Redbridge University Hospitals NHS Trust, London, UK.
He is also an Honorary Clinical Senior Lecturer at the Post-graduate Medical Institute of Ruskin and Anglia University, UK
Hesham is the Head and Neck Cancer Lead Clinician at the Trust as well as designated Thyroid Surgeon. He is also consultant at Harley Street Clinic, Spire and Nuffield Hospitals and Honorary Consultant to Bart's Health NHS Trust London, UK.
Mr Kaddour is a national Peer Reviewer for Head & Neck Cancer Networks in UK.
He is an Examiner at Royal Colleges of Surgeons for FRCS(ORL-HNS), DOHNS and MRCS.
He is also an Examiner at Queen Mary Medical School in London.
Mr Kaddour is the Royal College of Surgeon of England Representative for Consultant ENT Surgeons Interview and Appointment in England and Wales.
Mr Kaddour's main interest is Thyroid and Neck Lumps as well as Anterior Skull Base Endoscopic Surgery in collaboration with Neuro-Surgeons.
Hesham has published many papers in peer-review journals and lectured in many local, national and international workshops, courses and conferences.
Hesham is the former Clinical Director of Specialist Surgery at the Trust.
He is also a former member of Rhinology & Laryngology Section at the Royal Society of Medicine in London.
Hesham is a Trustee of the Egyptian Medical Society in UK and was the Secretary in 2007 – 2010 and the former President of the EMS - UK from 2010 to 2012.